Retail 2020: marketing & sales. Where are the clients? (Case example and solutions)
Recently an unusual request was received by TAGSoft.co mail:
The business consultant in the retail sector is launching his training course and has asked for our expert opinion. The question sounded as follows:
What practical eCommerce problems did your team face in working with retail? What is the biggest concern for your client in customer acquisition?
We have formed our answer in the top 3 main problems with the retail sector. Let's see what we get.
1. Uniqueness and customization
There are a lot of online shops that just resell the products and have site problems. But the market needs unique goods, in this case, the customization of products could increase customers' interest. So, we are getting more tasks to build a customization website, where the customers can create their own variant of buying products.
For example, Swiss jewelry online store where customers could create their own design of jewelry from different materials and forms. It was the case where we gained high results and combined modern vision and classic sphere of use by customization with e-commerce solutions.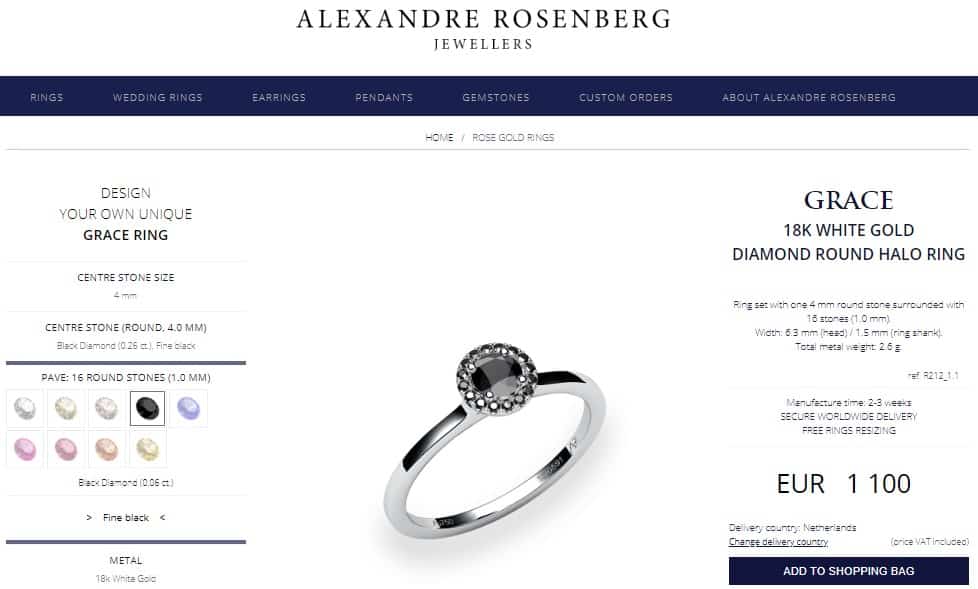 The downside is a desire to save money. The client decided that the presence of the site is important to make one more template site and further he can relax.
We have analyzed the situation and has identified the disadvantages of such a strategy:
1. Duplication. The more available the template- the more similar sites on the network you will see.
2. Promotion. Breaking into the TOP with a unique layout is very close to the impossible. Because search engines see and distinguish and compare not only the uniqueness of content and video material but also the code. If the goal of the client – is a selling site, the template could be a bad choice.
3. Restrictions. Touches free templates that do not require support, the functionality of which is often reduced and is offered for a fee in PRO-version.
4. Style. Something that is almost inaccessible to the client, unless he could find a template of his dreams, which is easy to adjust to the concept and idea.
2. Inconvenience in communication on the site.
Implemented such a way of feedback that is uncomfortable for clients (they need to share data, response time, and lose customers who didn't share contact information).
In fact, the feedback form is the final impression of your site and service as a whole. You can create ideal conditions for your purchase, attractive promotions, come up with great website design. But, if you make a mistake with the form the visitor can leave without making an order.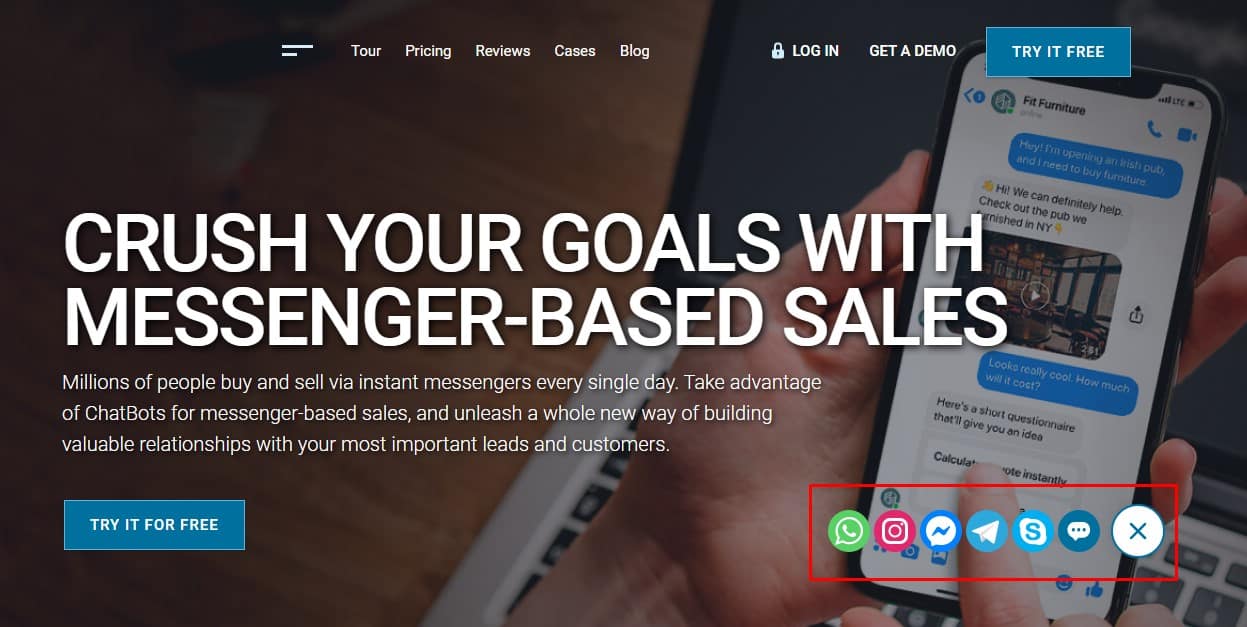 So, usage of common communication channels as messengers could solve a big part of customers' concerns. The modern tendency is to use messengers with chatbots which could help clients to communicate with businesses. So here are the main advantages of messenger+chatbot deal:
1. Accessibility. To this day, one of the clear advantages of chatbots is their ease of use and neutrality, because they can work on the platform for any target group to which they are configured. ( It means that chatbots are also suitable for use in companies interested in improving internal communications.)
2.An excellent tool for handling a large number of standard requests. Just build a sales-funnel in a chatbot for your masterclass, subscription, or typical product.
3. Opportunity for the company and customers to get to know and understand each other better by setting the most frequently asked words in the search engine. It is also possible to determine what most consumers want.
4. Low maintenance costs. Just connect it to your CRM and get new clients. Most of all you will not need a strong server for your bot.
5. Improving customer service through data collection and processing. Building a network for repeated deals.
Chatbots are capable of recording data, trends and criteria for subsequent monitoring of customer interactions and optimizing query processing and response.
3. CRM systems are still underestimated.
The price of lead grows because of high Facebook ang Google ads competition. E-commerce retailer's problems are most common. The only way to decrease it is to make your sales pipeline wider. The logical way – is to work with your customers deeper and warm them on each step of your pipeline ( interest to your brand, goals added to your card, unpaid order, up-sale, the return of the loyal customers for the new deal, repeated sales)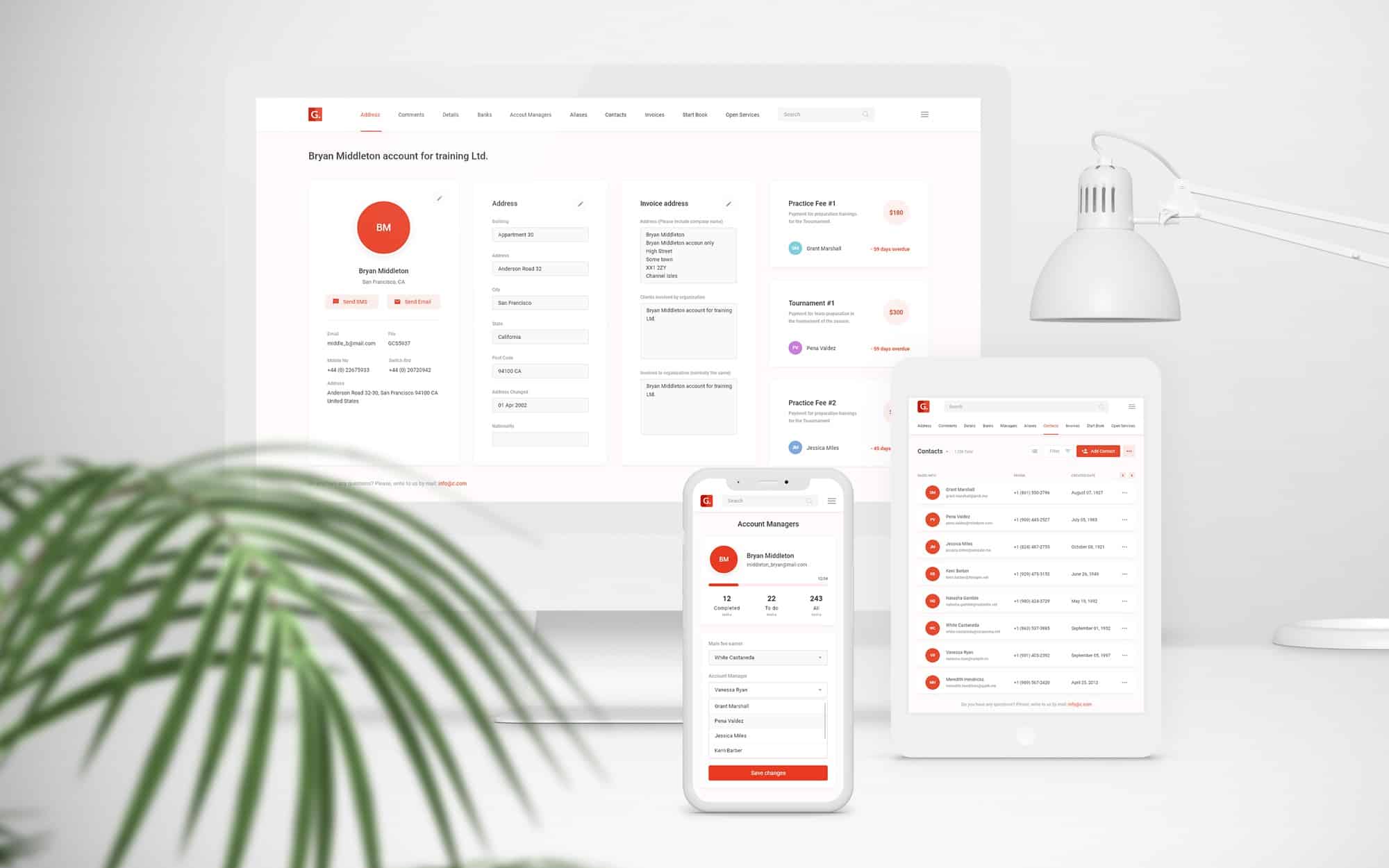 There are situations when the implementation of a customer management system won't bring tangible benefits to the company. If a company works with a narrow circle of regular partners or one large contract and does not engage in regular search and engagement, there is nothing to consider. But when the company is actively looking for new sales channels and allocates funds for advertising – working with CRM is a necessity. To miss them because you have paid little attention to the sales funnel and the organization of managers, it means to leak part of the advertising budget in vain. The reason for the low return on advertising may lie in the inefficient processing of applications.
It doesn't depend on the size of the business.
In the end – a small test, with which you can easily understand whether your company needs a CRM-system. We developed it based on communication with our clients, actual and potential. Mark the advantages of those items that you consider relevant to your business.
1. You need to store information about your counterparties in a single database, which has access to those for whom it is necessary. This way, employees can quickly find the data.
2. You need to compare customers and choose the most relevant ones for the company. For example, by segmenting clients by sales amounts, transaction frequency, and loyalty assessment, you can concentrate most of your resources on working with the most promising clients.
3. You need to keep a history of communication with the client to record all agreements, oral and written.
4. You need a system in which data is transferred from employee to employee, excluding losses and distortions.
5. You need a system through which managers can set tasks for their subordinates and monitor performance. You can also assign other employees to supervisors and observers.
6. You need to take into account the time spent by the employee on this or that task.
7. It is important for your company to have regulated business processes built in a certain sequence.
8. You want to be able to find out with the help of a CRM system which stages of the business process time are not spent rationally.
9. You need a system of analytics that allows you to quickly calculate the "sales funnel" in the context of the company as a whole, a specific department, an employee.
10. You want to objectively track the level of customer service, to know the opinion of clients about the service in the company and about products.
11. You want to know how much the company earns for each ruble invested in advertising to select the most effective marketing tools.
12. You want to control customer complaints, their status, the period of "working out", analyze the types of complaints, compare their number and dynamics for the period.
If you score less than 6 pluses, it's too early to think about CRM. Grow your business, earn a competitive advantage, work on business processes. And CRM time will come soon!
If your score is more than 6 pluses you should know more about CRM systems and their differences. we have checked some points of the CRM system and made a short review:
Do you need a box CRM( as Zoho, SalesForce, Zebra, etc.) or own custom CRM? ( Case examples)
If you want to ask us some questions – feel free to contact us